PAT Bargaining — In the News
We must speak louder than ever for Portland students, schools, and educators. Below we have gathered the latest news coverage of our strike, our members, and our fight for the contract we all deserve.
Want to hear straight from the Portland Association of Teachers? Click the button to read our bargaining briefs, press releases, and other statements.
---
As PPS Teachers Inch Closer to a Strike, Staff Across the District Ask for Better Treatment
Taylor Griggs, Portland Mercury | October 12, 2023
Portland's teachers union says educators are being priced out of the city, and class sizes are too big. Meanwhile, other public school employees are also struggling with their contract negotiations.
---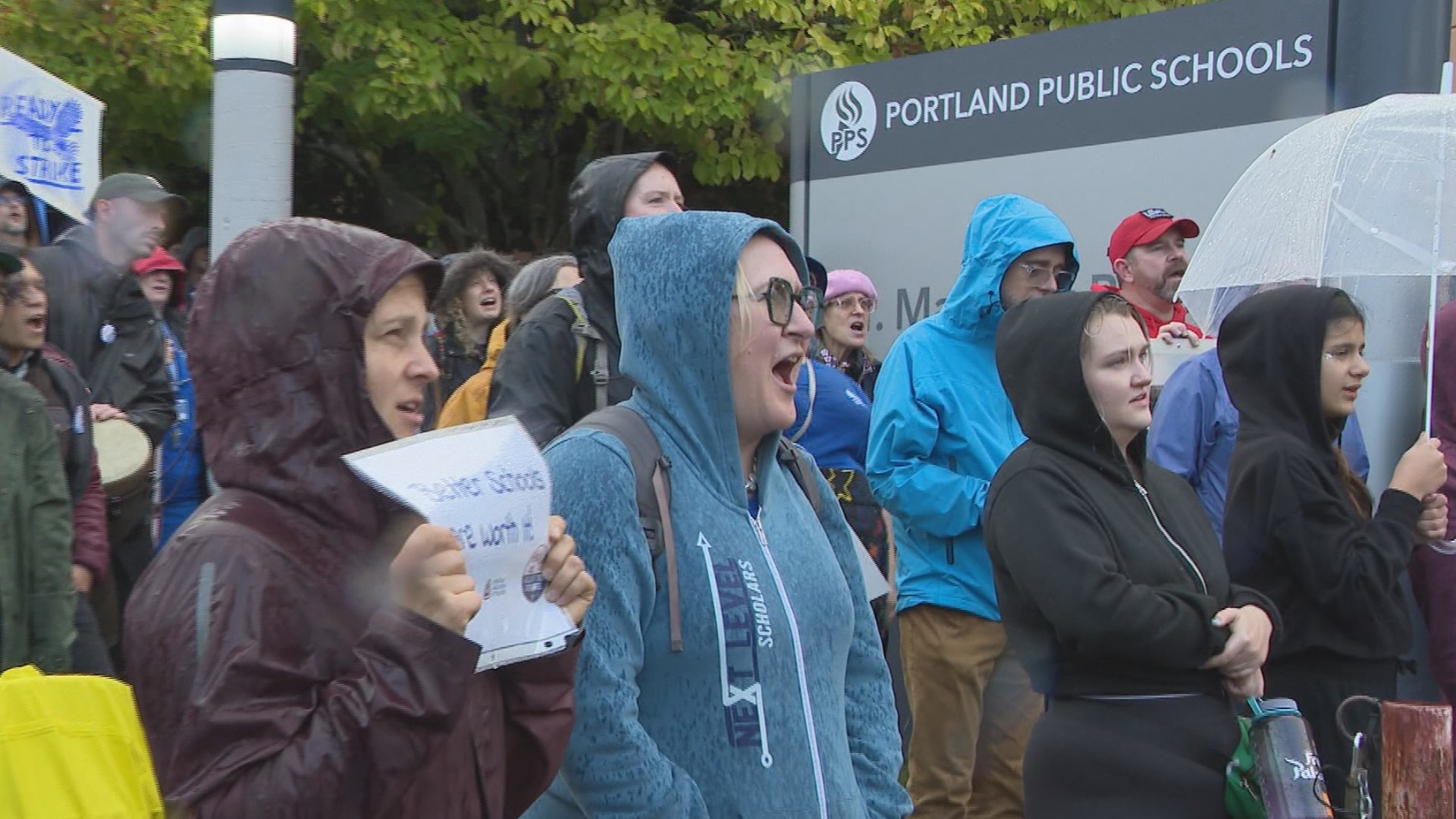 Union members rally as Portland Public Schools teachers nearing strike
Katherine Cook, KGW News | October 11, 2023
A large group of Portland Public Schools (PPS) employees held a rally outside the school district's headquarters on Tuesday. They marched as members of several unions with a common grievance. "We're all being disrespected and disregarded in our attempts to serve our students," said Angela Bonilla, an elementary school teacher and the president of the Portland Association of Teachers.
---
Teachers' "Practice Picket" Floods North Portland Streets

Rachel Saslow, Willamette Week | October 10, 2023 
Hundreds of teachers marched past the Portland Public Schools headquarters this evening in the Rose Quarter, shutting down westbound lanes of North Broadway during rush hour and setting the stage for an increasingly likely teacher strike later this month.
---
'We all mean business': Portland Public Schools employees threaten to strike
Elise Haas, KOIN  | October 10, 2023
Negotiations are heating up between labor unions and Portland Public Schools as employees took to the streets and filled the board room, warning district officials that they're ready and willing to strike. Several labor unions, including the Portland Association of Teachers, SEIU Local 503, and the Portland Federation of School Professionals, marched together Tuesday night, demanding a fair contract. Nutrition and custodial staff members say they're pushing back against low wages.